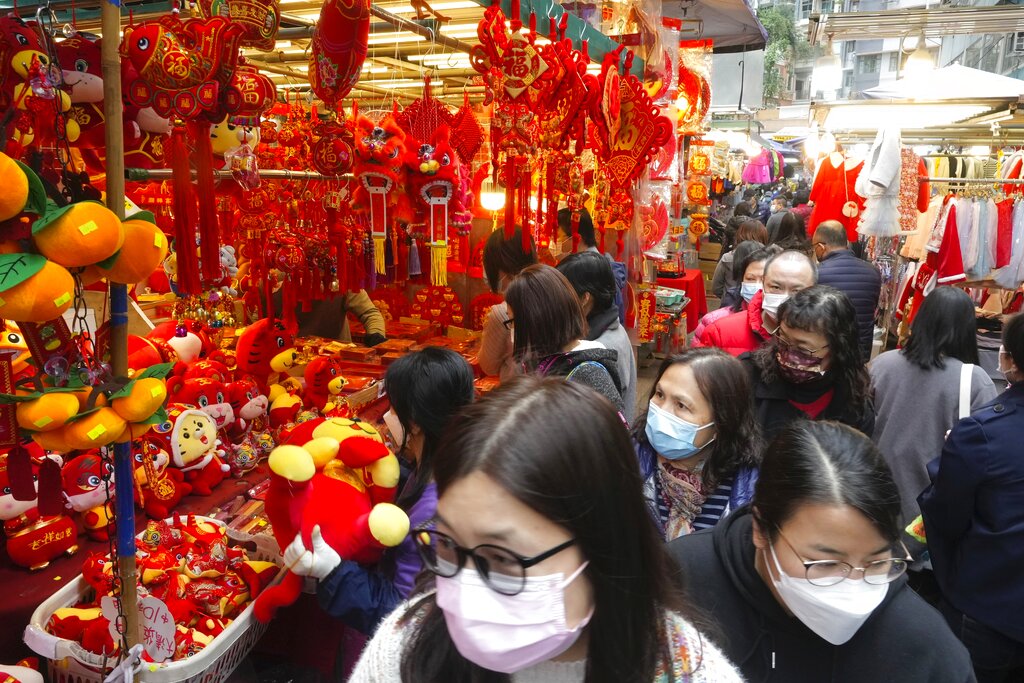 AURORA | February 1st marked the beginning of the Lunar New Year. People around the world said goodbye to the Year of the Ox and ushered in the Year of the Tiger.
Frequently called "Chinese New Year," the Lunar New Year is celebrated during the second new moon after the winter solstice, and is observed in China and many other Asian countries, as well as by Asian immigrant communities across the globe.
"It is a great time to be together with family and loved ones to celebrate the past year and welcome in the new year," Harry Budisidharta, director of Aurora's Asian Pacific Development Center, said of the holiday. "A lot of the performances and the food revolve around bringing in wealth, good luck and blessings upon yourselves and your family."
An animal from the Chinese zodiac system is assigned to each year, repeating every 12 years. The tiger was last seen in 2010 and 1998. The feline is associated with courage and strength in Chinese mythology — positive qualities after two years that have demanded much of both.
The holiday is marked by family reunions, with extended families traveling to see each other and hold parties. Children traditionally receive red envelopes containing money, which symbolize good luck and prosperity for the coming year. Many places also have firework displays or large parades. With the arrival of the pandemic, which was starting to significantly spread in China just as the 2020 new year was ushered in, many of those celebrations were canceled or much more subdued.
The loss of opportunities to express cultural pride was keenly felt in America, too, as hate crimes against Asian-Americans spiked during the pandemic, driven in many instances by the racist rhetoric around the origins of COVID-19. As the pandemic wanes, the opportunity to spend time with loved ones and celebrate Asian heritage is that much more important, Budisidharta said.
"It's a good way to showcase your pride and to celebrate the good things about the culture," he said.
Growing up in Indonesia, Budisidharta's family did not celebrate Lunar New Year because the government did not allow the country's ethnic Chinese population to observe the holiday or practice other Chinese customs. Now he enjoys the opportunity to spend time with family, and said he's looking forward to sharing the holiday's traditions with his two-year-old son as he grows up.
"Kids love the lucky red envelope because you get money!" he said.
There are several opportunities this week to welcome the new year in Aurora. At 5:30 p.m. on Saturday, Feb. 5 Sharetea Aurora at 2495 S. Havana Street will have a celebration complete with a lion dance and fireworks. It will also unveil a new drink for the occasion and include gifts with each purchase while supplies last.
At 6:30 p.m. on Sunday at Stanley Marketplace, the Colorado Asian Cultural Heritage Center will hold a lion dance and drum performance. Festivities will continue inside at Chi Lin Asian Eatery, where red envelopes will be handed out.
In Denver, the Far East Center will be holding a celebration outside Truong An Gifts at 333 S. Federal Blvd. From 11 a.m. to 4 p.m. on Feb. 5 and 6 stop by for lion dances and martial arts displays.
And if you can't make it to any celebrations you can always mark the occasion by eating in or getting takeout from one of Aurora's many locally owned Asian restaurants. Just remember to tip well — or else you might get a year of bad luck.