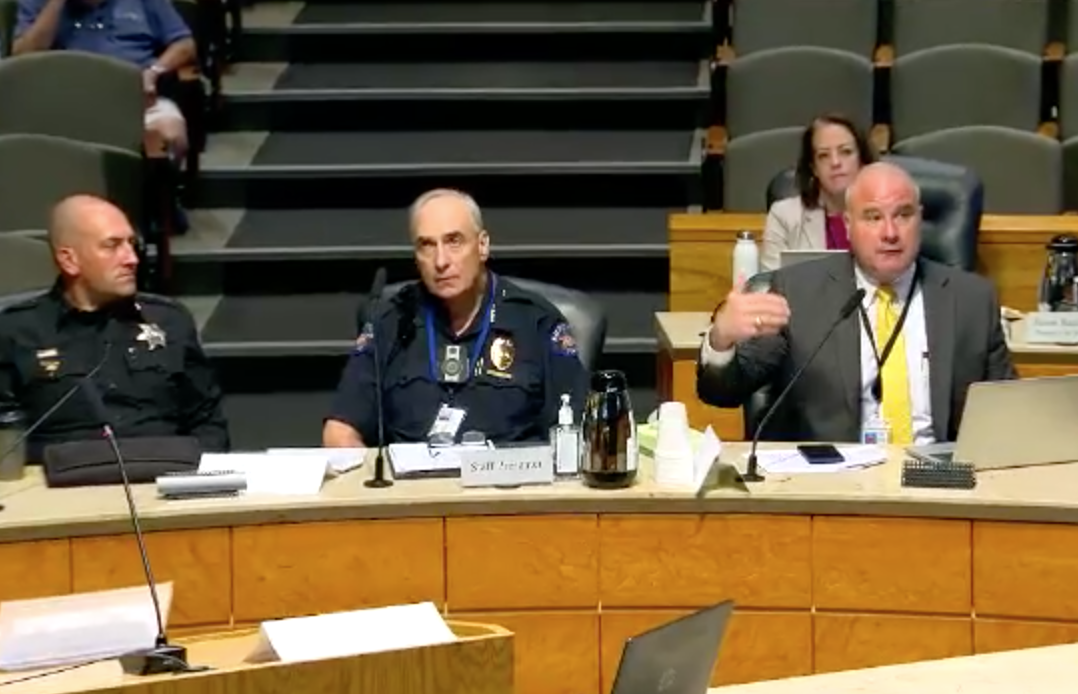 AURORA | Aurora could soon become the first city to punish those convicted of car theft in municipal court with mandatory jail time — a proposal meant to discourage thefts that has its detractors even on the City Council.
Relatively few car thefts are ever prosecuted, and only about a third of criminal charges brought by Aurora police are currently handled in municipal court. But council conservatives believe mandatory minimum sentencing will provide a necessary deterrent at a time when auto theft is becoming more prevalent.
"As local elected officials, we have an obligation and an opportunity to take action, to do more to improve public safety in our city," Councilmember Dustin Zvonek said of the proposal, which he sponsored.
Critics of the measure say consequences usually don't appeal to people committing crimes. Mandatory minimum jail sentences have also drawn criticism from those who believe the policies limit judges' ability to sentence criminals based on the circumstances of a case while doing little to drive down crime.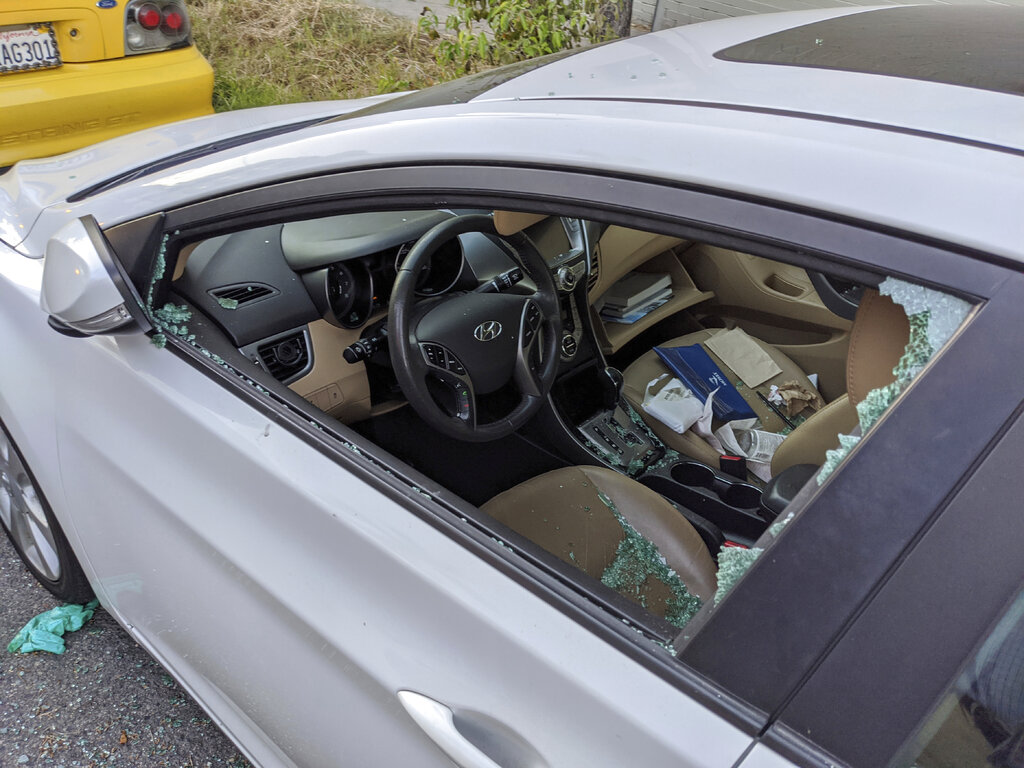 The problem
It's no secret that Aurora and Colorado are grappling with a surge in car thefts — a trend which, according to available data, has continued into 2022.
Between 2020 and 2021, the city saw a roughly 40% increase in the number of reported motor vehicle thefts, while the state saw an increase of about 34%, according to data compiled by the Colorado Bureau of Investigation.
Between the first quarter of 2021 and the first quarter of 2022, Aurora continued to experience an increase in the number of auto thefts, which rose by about 26%, from 1,475 reported thefts to 1,857.
It's not just Aurora. Motor vehicle thefts rose by more than 35% in Denver over the same period, while in Colorado Springs, they rose by close to 7%. After the first quarter of the year, Aurora's theft rate was about 4.7 per 1,000 residents, compared to 5.4 thefts per 1,000 Denver residents, and 1.4 thefts per 1,000 Colorado Springs residents.
The trend is national, too.
"Cities across the United States have experienced an unprecedented rise in auto thefts and carjackings in recent years," according to a report from David Glawe, president of the National Insurance Crime Bureau, given to a U.S. Senate Judiciary Committee hearing in April.
Aurora Mayor Mike Coffman has called car thefts "the number-one issue for our city," and the same trend of rising thefts is being seen in cities across the nation.
Zvonek and others have also expressed concerns about stolen vehicles being used in the commission of other crimes, and interim APD chief Dan Oates told Councilmember Steve Sundberg in June that "more and more, when we're involved in contacting violent felons, there's a stolen car associated with their activity."
"It is not uncommon here in Aurora that when we are involved in an investigation into very serious criminal behavior, that it's committed by someone who got to or from the offense in a stolen car," Oates said last month.
In August, Glawe blamed the nationwide spike in auto thefts observed between 2019 and 2020 on "the pandemic, an economic downturn, law enforcement realignment, depleted social and schooling programs, and, in still too many cases, owner complacency."
Commander Mike Greenwell of the Colorado Metropolitan Auto Theft Task Force (C-MATT) attributed the state's growing problem to the more frequent use of personal recognizance bonds, the reduction in penalties for certain crimes and the popularity of hard drugs such as fentanyl.
Some thieves will strip a vehicle for parts, while others will create fake titles, obscure vehicle identification numbers and try to sell a stolen car as a legitimate used vehicle, he said.
"It's been years in the making," Greenwell said. "Now, we have a lot of prolific auto thieves who know they're not going to be held accountable."
The task force includes about a dozen detectives, representing police agencies across the metro area. Greenwell said Aurora pulled its last officer off the task force in June, citing ongoing staffing problems in the police department.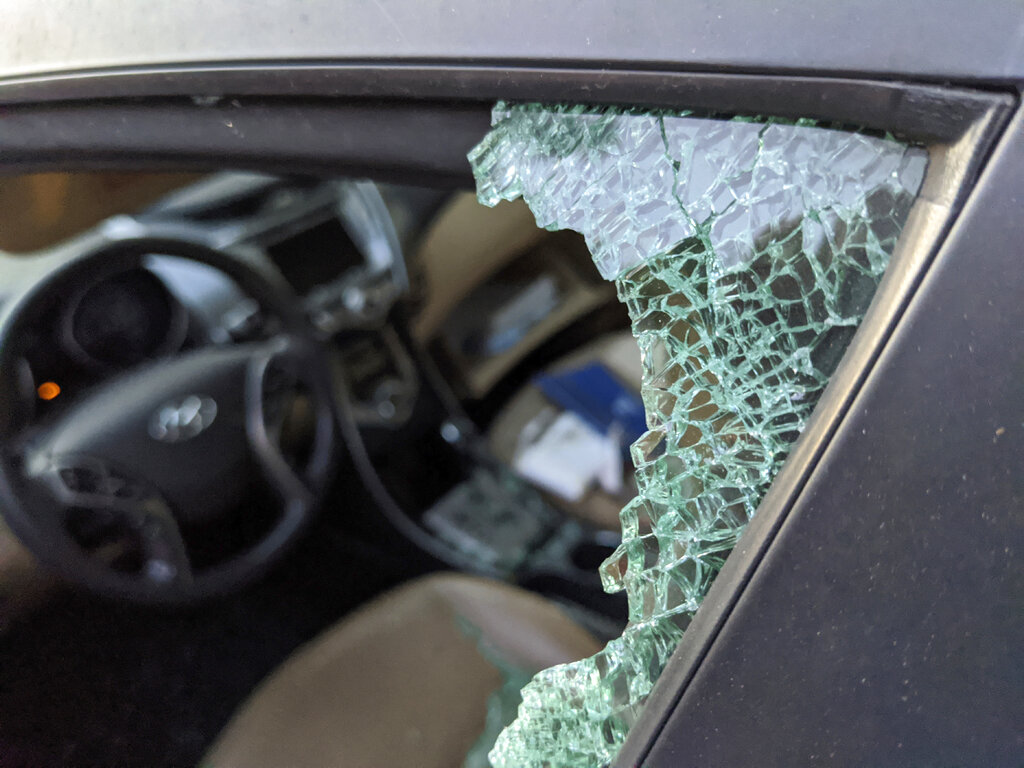 Car theft crime and punishment
District courts handle the majority of auto theft charges brought by the Aurora Police Department, according to data obtained from the district attorney offices in the 17th and 18th judicial districts and the City of Aurora. City staffers have said the district court caseload includes felony charges and those associated with other, more serious crimes.
In 2021, the Aurora Police Department reported 5,569 auto theft incidents, according to FBI Uniform Crime Reporting data.
Information from the two area district attorneys' offices and the City of Aurora shows Aurora police filed 382 motor vehicle theft charges, including 128 in municipal court. One additional motor vehicle theft case was filed in city court but re-filed in district court.
Colorado conservatives have zeroed in on criminal justice reform — specifically, changing bail and sentencing rules — as a potential driver of auto thefts and other crimes. The state legislature raised the dividing line between misdemeanor and felony motor vehicle theft in 2021, with the value of a vehicle triggering automatic felony charges raised from $1,000 to $2,000.
Other factors that can aggravate auto theft to the level of a felony under state law include:
Using the vehicle to commit any crime, other than a traffic offense.
Keeping the stolen vehicle for more than 24 hours.
Disguising or trying to disguise the appearance of the vehicle.
Causing $500 or more in property damage, including damage caused during the theft and damage caused to the vehicle or using the vehicle.
Removing or trying to remove a vehicle identification number.
Injuring another person while driving the vehicle.
Leaving the state with the vehicle for more than 12 hours.
Attaching or displaying license plates other than those issued for the vehicle.
The language of Aurora's current municipal motor vehicle theft law also specifically excludes crimes that would be aggravated to the level of a felony under state law.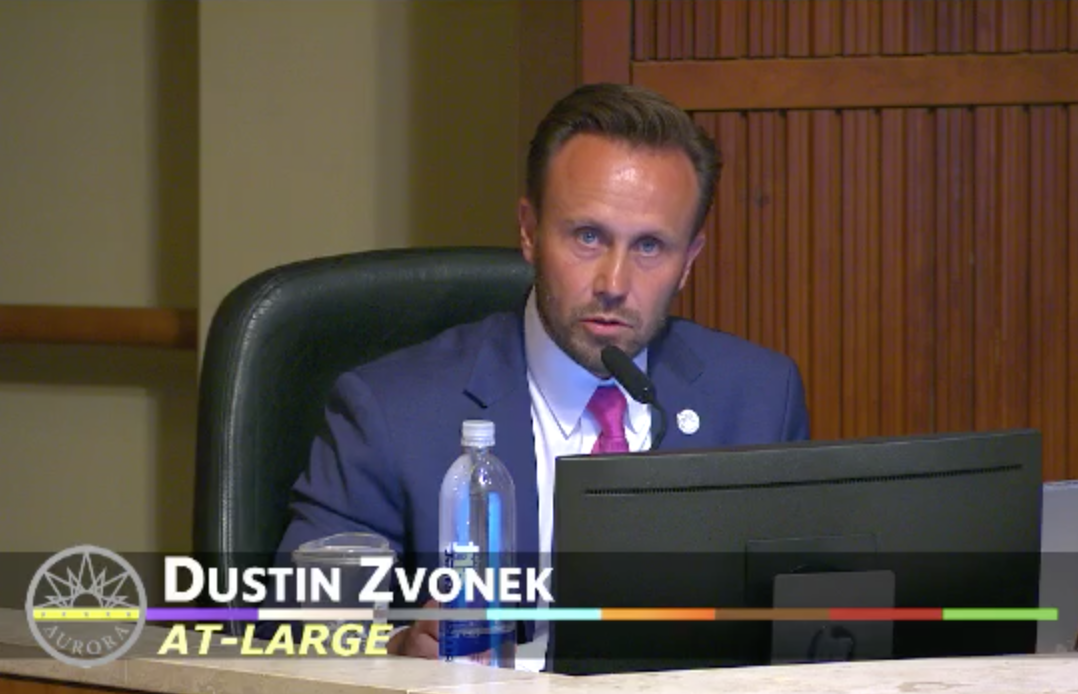 The new Aurora proposal
The car theft crisis has also highlighted the partisan split on Aurora's council, as conservatives advocate for harsher criminal penalties and progressives argue that the city needs to expand its social safety net to discourage crimes of desperation.
The most significant policy push has come in the form of a mandatory minimum sentencing proposal by Zvonek, which would put first-time car thieves behind bars for at least 60 days and punish repeat offenders with at least 120 days' imprisonment.
Currently, sentencing is left to the discretion of judges in both city and district courts, although felonies, handled only by district courts, can include longer sentences and incarceration in prison rather than jail.
Without offering specific numbers, Greenwell said the majority of motor vehicle thefts handled by Denver-area police are perpetrated by repeat offenders. C-MATT specifically targets serial car thieves, helping law enforcement assemble larger and more complex cases.
Zvonek's proposal for mandatory jail time could be the first ordinance of its kind passed by a municipality, according to the city's chief public defender, Doug Wilson. A majority of City Council members gave it their blessing on June 27.
The council member described the tougher penalties as countering the effects of state law changes which prioritize "compassion for criminals" over justice.
The sentencing ordinance was accompanied by a plan including other ways the city could offset the impacts of auto theft, including creation of a fund to reimburse victims for getting their stolen vehicles out of impound, enhancing prosecution and sentencing for habitual offenders and those failing to appear in court, and by lobbying for harsher penalties for car theft at the state level.
"Together, they will send a very clear message that Aurora is not the place to steal cars," Zvonek said of the mandatory minimum sentences.
Councilmember Juan Marcano pushed back on Zvonek's proposal to introduce mandatory minimums, insisting that sentencing minimums don't deter criminals, a position also held by the city's chief public defender.
The American Civil Liberties Union, the bipartisan Coalition for Public Safety, the libertarian Cato Institute and others also argue that mandatory minimums limit judges' ability to make sentencing decisions based on the unique circumstances of a case.
"We're going to take revenge on these people, and that's supposed to make us feel good," Marcano said. "We have more people in this country, in the land of the free, than (in) any other country in the world in jail, and we are not any safer for it."
"When we're looking at evidence-based approaches to reduce crime — whether it's motor vehicle theft or other types of property crime — it (should be) to address the stark inequality in our society," he added.
Ian Farrell, an associate professor of law at the University of Denver, said in an email to The Sentinel that mandatory minimum sentencing is being increasingly rejected because of the restrictions it places on judges.
"Nor is there any evidence that increasing the penalties in this manner will have any effect on (the) frequency with which cars are stolen," he wrote. "The impulse to respond to a social concern by trying to be 'the most punitive' possible strikes me as a knee-jerk reaction lacking the degree of deliberation that ought to be brought to bear before imposing mandatory jail time on people."
When Councilmember Alison Coombs asked what percentage of motor vehicle thefts are charged in municipal court, deputy city attorney Pete Schulte stated incorrectly that the city court handled the "vast majority" of those charges, adding that cases are handled more quickly and result in more appropriate sentences.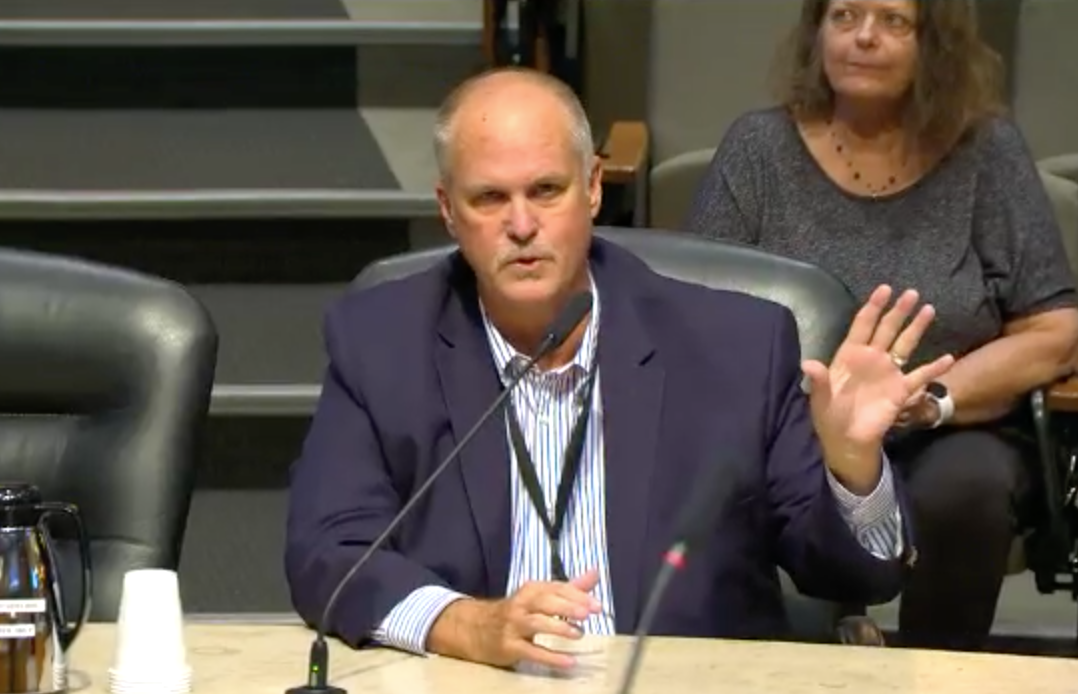 Data obtained by The Sentinel from the city and the two DAs' offices indicate that, since at least 2018, the city court has handled around only a third of auto theft charges filed by Aurora police yearly.
Luby later wrote in an email that "most motor vehicle theft-only cases are filed in Municipal Court whereas motor vehicle theft cases that include additional charges, such as felony charges or other charges with no municipal counterpart (i.e. DUI, no driver's license etc.), may be filed in state court."
Coombs joined Marcano and Crystal Murillo in voting against the mandatory sentencing rules, though all council members voted in favor of Zvonek's plan of other ways to address auto theft.
Council members also speculated about the unknown added cost of more jury trials and imprisoning more car thieves. Schulte told the council that the costs and relative value of the sentencing changes could be re-evaluated on the ordinance's sunset date in 2024.
"My concern is the cost of doing nothing," Zvonek countered when Marcano inquired about the plan's cost. "My concern is the cost that the victims of car theft incur."
Arapahoe County Sheriff Tyler Brown, a Democrat, spoke during the public comment portion of the meeting to endorse the bill.
"I am in support of this, and I think it's necessary as we look forward to protect individual citizens and their property," Brown said. "We are ready to handle the increase of people at the Arapahoe County Detention Facility."
Council conservatives said they supported the mandatory sentencing rules as a way of discouraging motor vehicle theft and raising Aurora's profile as a uniquely punitive city.
"We need to get tough on crime," Councilmember Francoise Bergan said. "Our citizens are victims of motor vehicle theft, and if you don't think that is serious, you should have your own vehicle stolen, because it means you can't go to work. It means you're out of money."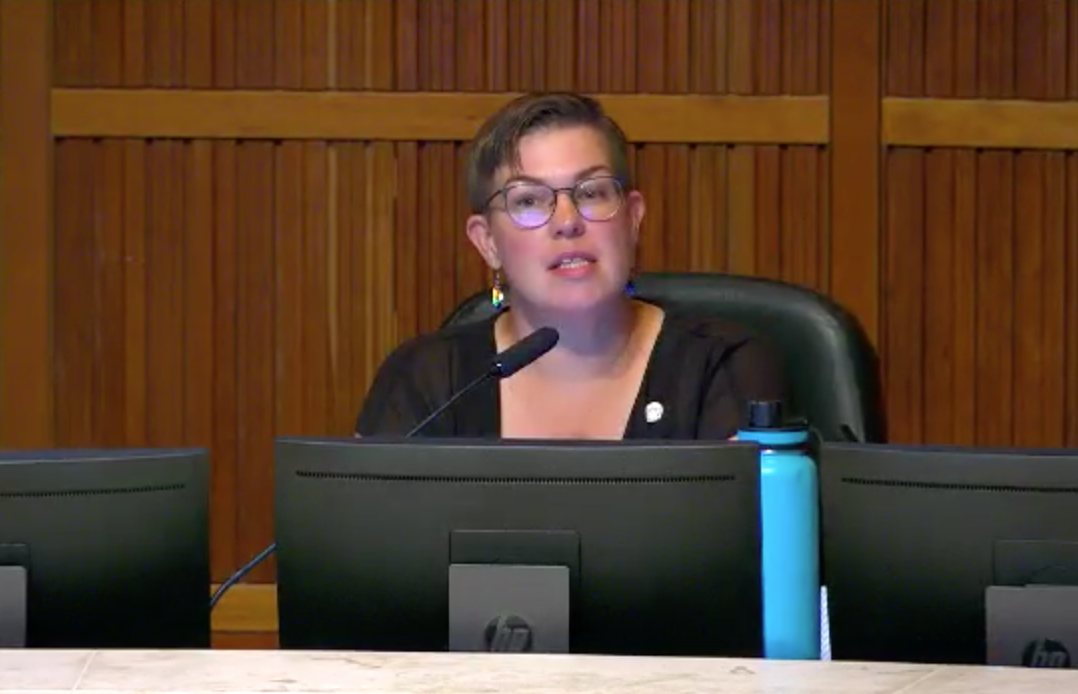 "I believe that, come October or November of this year, we will see a decline in car theft because of this ordinance, because of the plan that we are putting forward and because of the actions that APD will take in order to start making sure that our community is safe," Zvonek said.
The council voted 7-3 last month to introduce the mandatory minimum sentences for motor vehicle theft and voted unanimously to pass the associated plan.
Members will have to vote one more time at a regular meeting to finalize the sentencing changes; the council's next regular meeting is scheduled for July 11.
In the meantime, Greenwell said the Denver metro area is experiencing around 89 auto thefts each day, with more than twice as many vehicles stolen in the past four months than there were over the same period pre-pandemic.
"Really, it's repeat offenders. Because, guess what? They don't go to jail," Bergan said. "The public is sick of it. We cannot continue to have vehicles stolen in the City of Aurora and impacting people's personal lives, who are true victims. And if there are harsher penalties, good."