2023 Holiday Drive In Movie On Havana Street at Sam's No 3 – The Grinch (2018)
2023 On Havana Street Holiday Drive – In Movie
Presented by Sam's No 3 – Aurora & the Havana Business Improvement District – On Havana Street
Movie Featured: The Grinch (2018)
(1 hours & 30 minutes)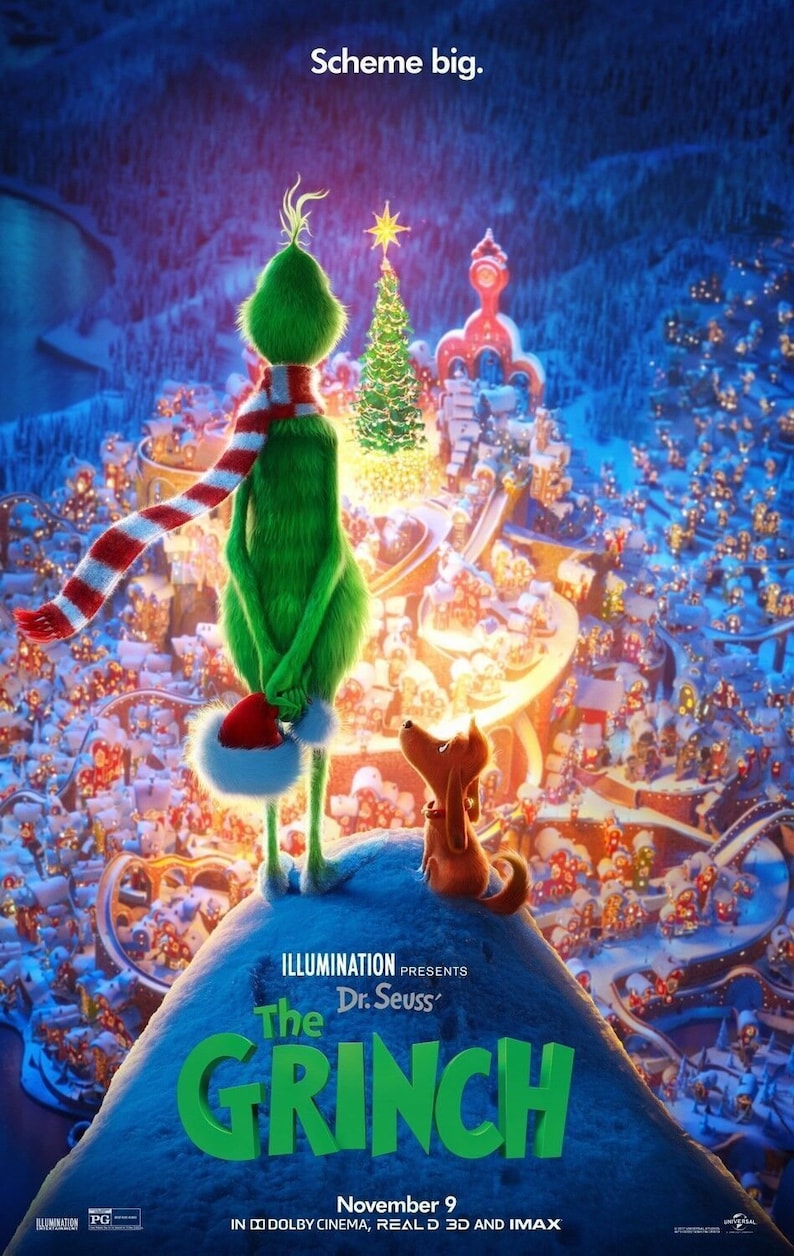 Sam's No 3 & On Havana Street invite you to a drive-in movie night in the parking lot
Drive-In Movie Setting • 4pm Come Early for Best Parking • Dress Warm & Bundle Up • Bring Your Own Warm & Heavy Blankets • Optional to Stay in Vehicle or Sit in Your Own Camping Chairs in front of the movie screen  • Weather Permitting Outdoor Movie Night • Admission is free with purchase of food and drink • $5 with no purchase • Win Gift Card Prizes at 6pm to Attendees + Holiday Onesie Costume Contest & Prizes
Sam's No 3 Limited Menu Available •  Restaurant is not open for regular business •  This is a special event with a special event liquor permit  • Outdoor Patio will be Open • Bar is Open for attendees to enjoy an alcoholic beverage in the designated area in the parking lot
COME EARLY TO CLAIM A SPOT! There will be space reserved for attendees that want to sit in outdoor camping chairs in front of the screen, but weather pending most attendees will be in their vehicles to watch the movie.
4-8pm •  Emerald Fields is hosting a free popcorn plus Sam's No 3 will be hosting liquor samplings 
6pm • Holiday Onesie Costume Contest with $100 Gift Card Prize + On Havana Street Gift Card Giveaways for Attendees •  Must be Present to Win! 
6:30pm • The Grinch MOVIE TO BEGIN
8pm • Celebrate Sam's No 3 – Aurora for 25 Years On Havana Street
On Havana Street will also have limited quantities of candies, hand & foot warmers, light up favors, bubbles, fun stickers and giveaways. First Come, First Serve.
Thank you to Jay Kim at Bonfire Event Co. for helping us host the last Holiday Drive-In Movie of the 2023.
Emerald Fields – On Havana Street will be sharing complimentary popcorn with attendees. Photo from Top Gun Maverick Drive-In Movie Night.
Photos from previous Drive In Movie Events On Havana Street
Sam's No 3 • Aurora

2580 S Havana Street
Thank you for attending the Hocus Pocus Drive-In Movie Night!
Thank you so much to everyone that came to support our Friday the 13th Drive-In Movie featuring Hocus Pocus at @samsno3 On Havana Street!
Our friends at @bonfireeventco helped put together such a great night. The wonderful team at @samsno3 were there to keep our bellies full with walking tacos, chili cheese dogs, and warm and delicious coco, cider, and special Witches Brew.
We also had our friends at @emeraldfieldscompany giving out free popcorn and they brought @theocentertainment with their super cool Retro-cade bus filled with all of our favorite vintage arcade games! @deepeddyvodka and @aperolspritzofficial were there with delicious tasters for our 21 and up friends. Last but not least, a big CONGRATULATIONS to all of our Halloween Costume Contest winners! We loved seeing everyone in their scary, fun, and creative costumes.
Thank you so much to every single one of you that made our Friday the 13th Drive-In Movie night such a great success!
🍿🎥 #halloween #driveinmovie #hocuspocus #movienight #OnHavanaStreet #EventsOnHavanaStreet #VisitAurora